Welcome Prospective Graduate Students!
Bioengineering is a thriving area of research involved with the development of new technologies for the study, characterization and manipulation of biological systems from the molecular to the organismal levels. The Bioengineering Graduate Group at UC Merced offers a vibrant research and training program for master-level and doctoral students who want to explore cutting-edge solutions to a variety of life sciences problems ranging from fundamental biological processes and mechanisms to biotechnological, clinical and healthcare applications in which the overarching principle is the application of the newest methods and approaches for scientific inquiry.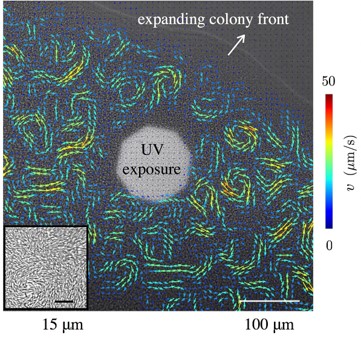 Our Bioengineering students will be exposed to, and benefit from, a thoroughly multidisciplinary training that effectively intertwines elements from biology and engineering as well as chemistry and physics. Students will enjoy a wide choice of research experiences utilizing some of the following approaches and techniques:
molecular and cell biology;

molecular biophysics;

advanced biomolecular spectroscopy including single-molecule methods;

cellular biophysics and electrophysiology;

biomedical imaging and microscopy;

genetic engineering and genome editing;

protein engineering and design;

structural biology;

computational chemistry and biology;

synthetic biology;

nanobiotechnology;

biological polymers and colloids;

cardiac and vascular physiology; and

biosensor design
Bioengineering Program Learning Outcomes
Bioengineering Program Description
1All Ph.D. students in the Bioengineering program receive tuition and fee support, as well as a stipend, so long as requirements are met. We encourage applications from students with undergraduate degrees in any relevant discipline.
View the Bioengineering digital brochure
To apply, visit the UC Merced Graduate Division website.